What a wonderful opportunity to present our latest technology offering to US newspaper owners and influencers – here we showcased our Revenue Generating Event Calendars which we believe will generate $100k to $1m+ per newspaper for early adopters in 2019.
The latest US service we are rolling out from October 2018 includes our premium Event Distribution, Featured Placement on an Event Calendar, Reverse publishing to a print calendar and lastly direct feed in to Voice Search.
Premium Event Marketing that Sells itself
Revenue Generating Event Print Listing Calendars
As part of our mission to build a world class product for the USA, we are also discovering unique opportunities to build new work flows in to print and voice. Reverse publishing of curated and paid content in to print gives the industry an opportunity to see revenue for print event listing calendars on a weekly, bi-weekly and monthly basis.
We are seeing the creation of print ready content for newspapers as not only revenue generating but hugely time saving, more to come on this topic.

NextTech
1:45 to 2:45 p.m.  New ways to monetize old digital challenges
Facilitated by Ryan Ellis, Managing Partner, and Greg Osberg, CEO and Founder, Revylst
Higher CPMs, better viewability, traceable results—these are KPIs that every publisher is looking to find and expand on. But what if there were already companies out there that are accomplishing those, and in an all-too-familiar way? That's what this year's NextTech is all about!
This session introduces three companies that have successfully found better ways to sell old forms of advertising—all leading to increased revenue for your company. These companies—Evvnt, Optimera and Spotible—each have a successful track record of revenue growth for their media clients using different, and effective, ways of monetizing advertising models that were once considered untenable.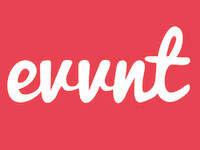 Evvnt: This is a premium event distribution platform that serves as a turnkey solution that turns event listings into a significant revenue generator. Evvnt has recently completed a strategic raise and is now doing a big push into the U.S. market, having already secured their first client. Learn more at www.evvnt.com/
Panelist: Richard Green, founder and CEO of Evvnt