Lets build the future of event discovery together
Seamlessly integrate with Evvnt using our powerful APIs, and deliver the best event discover, ticketing and marketing to your customers

Create an integrated events platform that makes you

THE

place for event discovery in your market helping you reach a new and engaged audience
Ticketing  |  Marketing  |  Discovery
OUR Events STRATEGY 
Create an integrated events platform that will replace consumer event discovery. 
THE LARGEST LOCAL NEWS MEDIA NETWORK
We power the largest network of locally published events content and calendars on a range of news media sites including newspapers, radio, broadcasting, blogs and magazines.
Reach major news publishing brands such as Gannett (USA Today), Adams Publishing Group, Hartman Newspapers Inc, Boone Newspapers, Media News Group, WEHCO Media, BH Newspapers, Lee Enterprises, Southern Community News Group and hundreds more…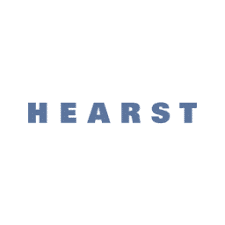 Our Network Partners work hand in hand with you to interlace local, regional and national messages with digital boosts for maximum reach.
"We integrated in to Evvnt to deliver email as service to local event creators so they could target customers by category and location on a per event basis. The team at Evvnt were awesome and the project was executed on time with excellent project management. "
"Evvnt was one of the first 10 apps launched on the Eventbrite marketplace. Their integration serves our users with a smart and efficient way to syndicate and market their events quickly across a network of local media sites "
"We were looking for a solution to get our video and maps service to a large consumer audience and this was quickly achievable via the Evvnt partner network. The team were great to work with, responsive and it we continue to invest this partnership"
SOUND GOOD? LET'S START TALKING
Try it for yourself now and see what we can do for your business.
JOIN THE LARGEST EVENTS TICKETING & MARKETING NETWORk
Media Company? Blog? Event listing site? Event calendar? Venue?
By joining our network and helping our event creators sell more tickets, you can diversify and grow your revenue, your brand, and audience while creating exciting new partnerships that will take your business to new heights.