The industry leader in event marketing automation Evvnt Inc with a 5000+ network of sites acquired Geotix, adding ticketing to Evvnt's growing range of events services. Ticket, promote and be discovered from one platform!
The best place to ticket and promote your events online with a reach of 43m+ consumers.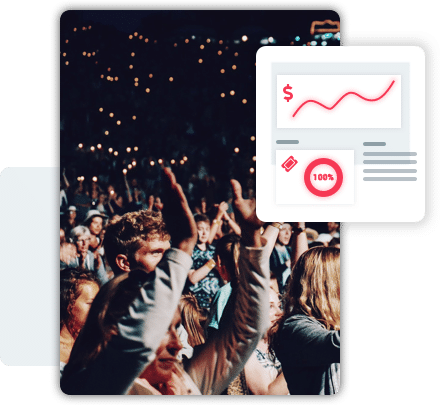 What does your dream event look like?
We bet it's the one that's sold out.
Why settle for a service that just fulfills the ticket demand you create? When your event is on our network, you don't have to go it alone. From local event promotion and local social media posts to event syndication across the network of 5000+ sites we can increase your event's exposure, expand the number of sites from which people can purchase your tickets, and increase your SEO rankings on the major search engines.
Everything you need to sell tickets
A ticketing platform with all the features you expect (and deserve) combined with marketing services to deliver an end to end solution.
Reserved seating

Online and mobile check-in with scanning

At-the-Door safe and secure transactional sales

Unlimited ticket types and prices

Event marketing and promotional tools
Reporting and analytics
App integrations with Eventbrite and Mailchimp
An easy, intuitive interface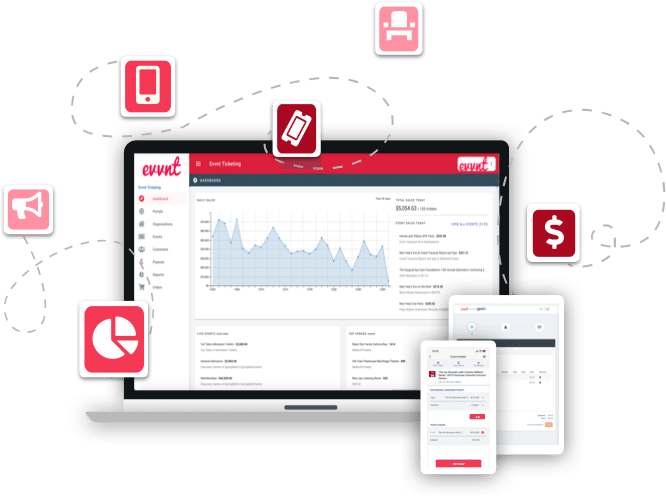 Ready to Sell More Tickets?
We draw more people to your event, so you can focus on making it unforgettable. One-time or recurring  –  amplify your event across multiple channels from a single submission reaching a large audience.
Become A Network Partner.
See how joining the network will help you grow and diversify your revenue, expand your brand, build your audience, and help your local community. 60 seconds to sign up and publish your white label events calendar.

 
"We love using Red Pin Tix (Evvnt Ticketing) for our Craft Beer Throwdown because it makes check-in so streamlined, and it's also a great deal to get free promotion on the website and email blasts. […] We're grateful to partner with LEO Weekly to spread the word about our events and further our mission!"
"As with most newspapers across the country, we have been searching for new avenues to generate revenue. With advertisers spending less, Evvnt Ticketing offers the perfect solution to generate revenue by utilizing our biggest asset and offering it to new revenue-generating clients at no cost: our audience. Our audience looks to us for our coverage on events: we write about them, promote them and sell ads to promote them; why not sell tickets for them?

"
"…  the results were fantastic! My North (Evvnt Ticketing) not only provided us with the mechanism to sell tickets but worked in several ways to help promote and drive ticket sales. As a result, our airshow sold more online tickets than it had previously ever sold before.
"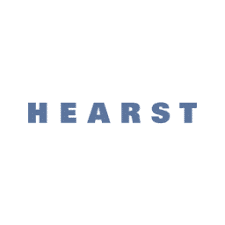 JOIN THE LARGEST TICKETING NETWORk
Media Company? Blog? Event listing site? Event calendar? Venue?
By joining our network and helping our event creators sell more tickets, you can diversify and grow your revenue, your brand, and audience while creating exciting new partnerships that will take your business to new heights.